This meltblown production line is suitable for PP spun-melt non-woven fabric making. It used PP chips as raw materials input undergoes the process of extrusion, spinning, quenching, closure air stretching, web formation, calendaring, winding, and cutting as per requirements, and then packed for
storage and delivery. PP melt blown cloth production line is mainly used for making melt blown cloth, which is widely used as mask filtering materials, insulation filling materials, medical materials and son on.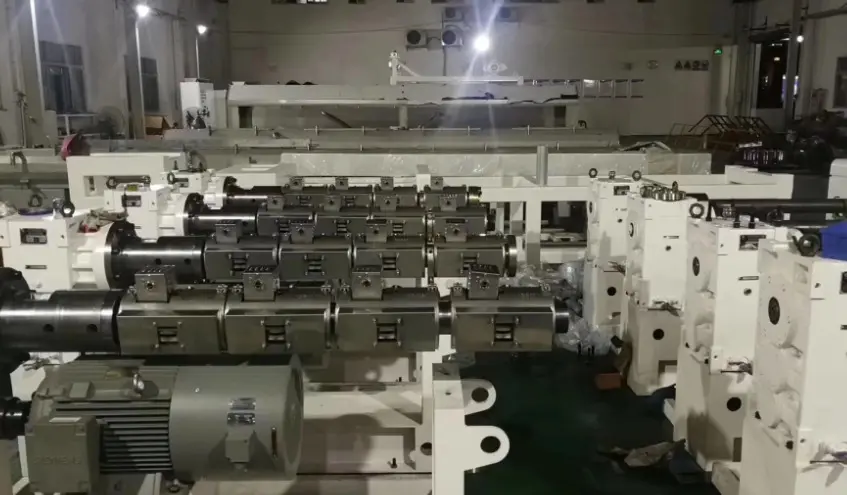 Product Description
Meltblown production line used for facemask, air filters
1) The whole line is well structured and easy to operate.
2) The whole line is highly automated.
3) Control elements are of well-know make, high performance and reliable technologies.
4) The whole line are controlled by PLC and operated with touch-screen.
5) The allocation of the main frame and auxiliary equipment can be Special designed and adjusted according to customer's requirement.
6) fianl meltblown nonwoven fabric is widely used to make mask, surgical gown and water filter, it has very good filtration.


Features
Most factories provides several models of meltblown production line for customer selection. The effective width of product can be 1600mm-3200mm. The thickness of the fabric can be adjusted during production. PP non-woven fabric are widely used in industries, agriculture, medical treatment, labor protection, irrigation words, aviation, shoes material, packing and daily necessity etc. Single Screw Extruder is mainly used in extruding soft and rigid thermoplastics ,such as polyviyl chloride, polyethylene and others .It is used with relevant auxiliary machine, including die and mould to produce several kinds of plastic products , for examples, film ,pipe, rod ,plate, thread etc.And also, it can be used for pelletizing.
Meltblown nonwoven fabric is one of the fastest-growing non-woven fabrics. It is know abroad as the shortest-flow polymer one-step production process.
Meltblown method is a method of direct polymer web forming. It is a method of extruding a polymer melt extruded by a screw extruder to extrude the melt stream by extreme high-speed and high-temperature air flow or other means. Very fine fibers are formed, and then gathered on a web forming drum or screen curtain to form a web. Finally, they are reinforced by self-adhesion to produce a meltblown fiber nonwoven fabric.
Final product application area.
Filter products: facial mask filter layer, filter material for bacterial, water, oil and so on;
Hygienic/Medical products: sanitary napkin, diaper, bandage first aid kit, surgical towel, birth aid kit etc;
Filler products: clothing warm flocs, etc.