The window profile and door profile are a series of important functions such as water tightness,air tightness, wind pressure resistance, mechanical strength, heat insulation, sound insula-tion, anti-theft, sun shading, weather resistance, operation feel, as well as equipment, profiles,accessories, glass, viscose Comprehensive results of the performance of each link of the seal. Products that are designed, manufactured and installed according to the requirements ofthe overall solution, and realize the promised performance and quality indicators in practicaluse. PVC WPC profile extrusion line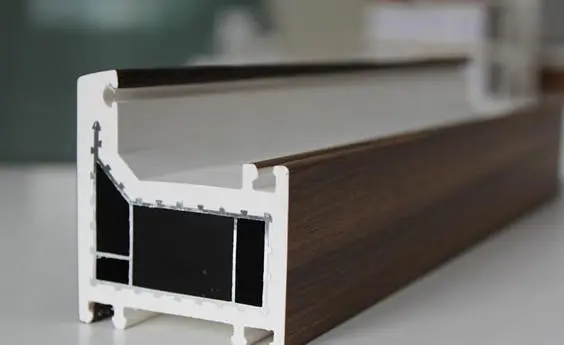 Window profile description:
(1) Product Aluminum Exrusion 6063,
(2) Material , Alloy 6063/6061/6005/6060,T5/T6
(3) Finish ;anodizing ,powder coating, wiiden ,electrophoresis or any color;
(4) Size;custonized , same as drawxings or samples;
(5) Standard ;High quality;
(6) Characteristics ; storng ,stylish ,durable, corrosion-resistant.
The profile market is very large, but there are certain geographical restrictions.
The state has formulated the national standard of 2 sections, plastic steel products and broken bridge aluminum products. These two are clearly defined and formulated by the state.
Each area builds appoint requirement is different, breed also has a lot of.
Like aluminum-plastic aluminum, aluminum profile composite on the basis of plastic steel, improve the strength.
Broken bridge aluminum wood, in the broken bridge on the basis of solid wood inside, to increase the indoor side of the beautiful.
Pure real wood, class and quality want tall relatively, but the price is very objective also. The only drawback is sensitivity to fire and water.
Wood – aluminum composite, aluminum and solid wood products of the composite profiles, can meet the general conditions of use, performance indicators are also good.
New wood-plastic-aluminum composite profile, a new wood-plastic-aluminum composite profile, is mainly to replace solid wood products as a stage substitute.
Generally, the doors and Windows made of broken bridge aluminum window profile have the following advantages:
1, good heat insulation performance: broken bridge aluminum doors and Windows into the middle of the heat insulation strip, can effectively prevent the conduction of heat, compared with other aluminum alloy doors and Windows, its thermal conductivity is reduced by 40% to 70%.
2, sound insulation performance is good: broken bridge aluminum doors and Windows sound insulation effect is strong, the structure is carefully designed, the joints are very tight, the sound insulation of the air reaches 30-40DB sound insulation, even if living next to the highway, the residents will not be disturbed by the noise.
3, durable: broken bridge aluminum doors and Windows have good tensile and deformation resistance, but also not by acid and alkali corrosion, after installation, there is no need to struggle to maintain, the service life is generally as long as 50 years.