PVC profile is made of PVC resin after adding a variety of functional additives, after high temperature extrusion molding PVC products for industry and life.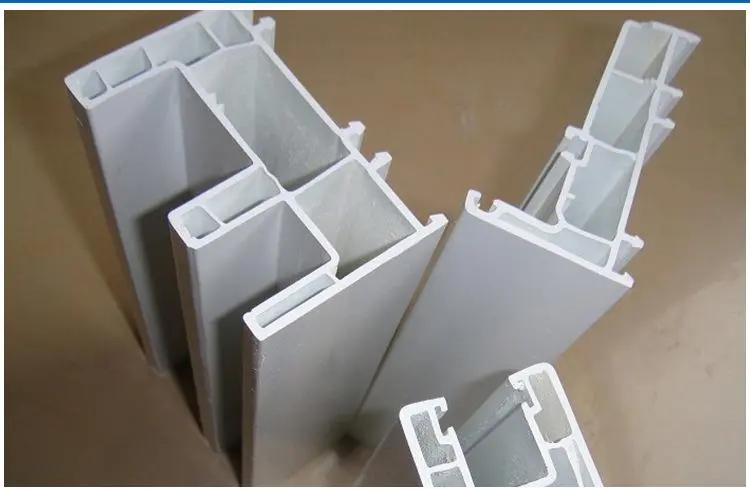 Products made by the profile
Pvc profile for board description:
1. PVC profile, and PVC edge profile for wagon bottom board.
2. PVC board size: 300mm Wide.
3. Material: UPVC, white.
4. Features: UV resistant, Heat resistant, Flame retardant, ROHS compliant
The advantages of the kitchen made by the profile
1. Custom or standard plastic extrusion products.
2. Finishing: high polish surface or common matte surface finishing.
3. Materials including PVC, ABS, PC, PP, PE, EPS, POM, PA, PET, ASA, etc. available.
4. Single extrusion, coextrusion and triextrusion available.
5. Rigid material, soft material, rigid material+flexible material co-extrusion.
6. Product range: plastic frame, gasket, seal for refrigrator, freezer, cold chain and kitchen cabinet, vending machine and air conditioner, and drainage tube, round tube, etc.
7. Features: UV resistant, thermal resistant, noiseproof, good tightness, waterproof, dustproof, sound proof, anti-deformation, anticollision, etc
8. Size: from 20mm to 500mm.
9. RoHS and REACH compliance.
The advantages of the profile window.
1.Energy saving in heating.
2.High UV protection: 10 years without yellowing
3.It improves the quality of life due to its acoustic insulation.
4.Does not require maintenance.
5.It is not affected by harmful atmospheric agents (smog).
6.Suitable for all types of construction: Buildings, Country houses and beach town.
7.Optimal finishes.
8.Great fire resistance, fire retardant.
9.Great resistance to humidity.
10.Maximum dimensional stability.
11.Weather resistant.
Development prospect of PVC profile
During the ninth Five-Year Plan period, China achieved an average annual economic growth rate of 8%. In the suggestions of the tenth five-year Plan, it was clearly pointed out that further strengthening infrastructure construction and implementing urbanization strategy provided a broad space for the development of the national building materials industry.