The features of The main parts
1. The plastic pp sheet extrusion unit is a combination of Extruder, calender, haul-off unit, winder (including waste sheet winder) and electric control cabinet.
2. The main parts, such as screw, barrel, screen exchanger, adopt superior alloy steeel(38CrMoAIA) with high hardness, strong corrosions resistance and long operating life after nitrogen treatment.
3. The screw adopts big L/D (length and diameter) ratio, equal plasticization and high plasticizing capability.
4. Non-stop fast screen changer with double-sieve, controlled by hydraulic device, the operation is conventient and improve the production efficiency.
5. The Calender, haul off unit and winder adopt integration design, nice appearance, convenient and fast installation and adjustment.
6. The extruder adopts square steel, to make sure the machine works stably in high speed, the motor is connected with gear box directly, Improve production efficiency.
7.Usage:It's designed to produce monolayer PP/PS/PE plastic sheet, which is used for making disposable water drinking cups, ice-cream cups, yoghurt cups , lids, dishes, plates and etc.
PP, PS plastic sheet, stationery decorative sheet extrusion production line: PP, PS sheet has a wide range of uses, can be directly used in food, electronic products packaging after plastic forming; can also be made into a variety of transparent, double-color, sanded, three-dimensional stationery sheets. The multi-layer co-extrusion production line can be customized according to customer's requirements. The output range is from 100 to 1200Kg/h.PP hollow sheet
The PVC/PP Single-Wall Corrugated sheet Extrusion Line. /PE/PA/ABS/POM plastic solid thick sheet extrusion machine is special designed for plastic thick sheet extrusion. Thick sheet width and thickness can be customized, thickness: 25-300mm, width: 500-3000mm. Complete production line included: single screw extruder, thick board mould, air cooling stand, cutter.It is very easy to operate, 1 operator can take care of 3-5 machines.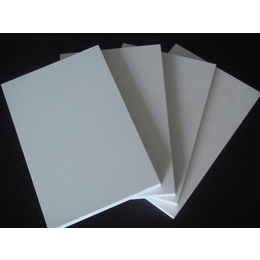 Appropriate single-screw extruder (exhaust or not) or Parallel twin screws extruder, should be chosen on the basis of different materials. Specially designed screw and advanced temperature controlling system ensure the good plasticization, high output and stable extruding.
Hard screw and barrel, special structure design of screw for PP/PE material. 100% recycled material possible.
Whole-zone temperature monitoring, pressure monitoring.
Automatic material feeding system.
Control system.