There are many non woven machine manufacturer who make non-woven machinery. It mainly include: non-woven bags, non-woven fabric slitting machine, non-woven type machine, non-woven filter cotton weaving machine, non-woven shoe covers, non-woven glove machine, non-woven fruit set of machine, non-woven doctor cap machine, non-woven nurse cap machine, etc. Non woven spundbond machine
Non-woven machinery is a general name for the production of non-woven products machine, and the use of the overall modular design, compact and reasonable structure. The control part adopts advanced PLC microcomputer control and international famous inverter speed regulation.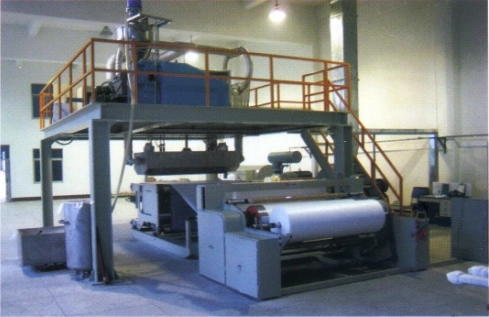 Describtion of non woven machine manufacturer for bag

Multifunctional six in one is the latest non woven machine manufacturer making bag machine. It adopts latest workmanship and idea which is able to manufacture non-woven bags in different sizes and shapes such as the hand bag (with article laptop), non-woven zipper bags, box bag, vest bag, flat bag, put the bag. It owns the function and effect of all in one which saves the investment cost of consumers.
This machine takes place of several machines' functions and value and greatly improves the using effect. Now it has become the latest multifunctional full automatic six in one non-woven bag making machine and has been the first choice for the customers.
This machine adopts micro-computer control system with stepping motor(servo)feeding, photoelectric tracking, automatically punching, rush corner,zip, article welding, correction, anticipate alarm, stop, main-motor transducer, ultrasonic welding etc.
There are many non woven machine manufacturer in China. Like Hubei Huiyu Machinery Equipment Co., Ltd. is located in Tianmen City, Hubei Province, it's neighbor with Xiantao city which is the hometown of nonwoven fabrics. It costs about half an hour from Tianmen to Wuhan by High-speed train, and 1.5 hours to TianHe Airport by car, the traffic is very convenient. Like Ruian Sunsee Machinery Co., Ltd is a company that integrates operations of sales and manufacturing.