This plastic granulating machine can used for granulating many kind of raw material such as plastics films, raffias, filaments, bags, woven bags and foaming materials re-pelletizing.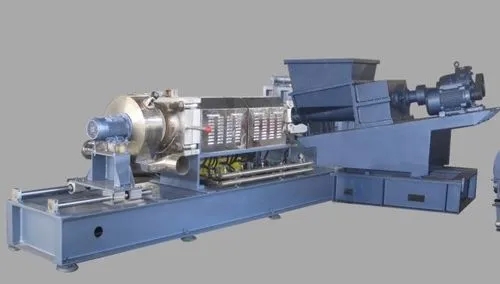 Final productions are in the form of pellets/granules, which can directly put into the production line for blowing moulding machine, plastics injection machine, etc.
Aceretech Recyclable Plastics Include: LLDPE/LDPE/HDPE/PE/EPE film, crushed material, lithium battery film, foamed pearl cotton. PP/OPP/BOPP/CPP film, woven bag,non-woven fabric (melt blown). PA66 fishing net, silk, factory trim, carpet. PET/BOPET bottle flakes, film, silk, waste cloth, foam,optical film. PTT wire* EPS/XPS crushed material,cold briquetting foam, hot melt foam, insulation board. HIPS/PC/ABS home appliance housing, electronic waste, factory plastic. PVB crushed material, flakes. PU.
This plastic granulating machine is two screws plastic recycling granulator designed for PP, LDPE, HDPE, EVA, etc.,to make pellets.
This machine can make very good and clean plastic pellets and suitable for several types waste materials, like plastic film, bags, drums, etc.
PE, PP film, Silk, Flakes (≤0.5mm), Bags, etc. Note, some compactor granulator can be pull strip cutting method, or water ring cutting method for option.
and the plastic granulating machine consist: Belt conveyor(metal detector) → Compactor → Main extruder(vacuum degassing system) → Hydraulic screen changer → Sub- extruder → Hydraulic screen changer → Water ring cutting system →Dewatering machine → Air blow system → Storage hopper → control cabinet.
1.Waste Plastic film / bags after washing recycling ,we can use this machine to making plastic granules.
New granules After Blow molding or Injection ,it can be used to making new plastic product.Such as plastic film,plastic bags,plastic bottle,plastic pallet,plastic box,plastic barrel etc.
2.this machine suit for PP/PE/LDPE/HDPE/BOPP Film & Woven Bag and other plastic.
3.We supply single stage or double stage (Mother and baby type).