Extruded plastic panel is a special process of continuous extrusion foam molding material, the surface of the hard film formed uniform and smooth, the internal completely closed cell foam continuous and uniform, a honeycomb structure, so it has high pressure resistance, light, not water absorption, breathable wear resistance, not degradation characteristics.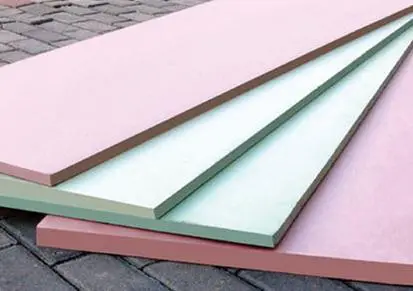 WPC stands for wood plastic composite, it is an excellent alternative to traditional wood wall extruded plastic panels. WPC wall panels not only have the advantages of wood wall panels, but also have many different advantages, which is an attractive and cost-effective way to decorate. WPC wall panels can be used for interior walls, room ceilings, offices, basements, especially for bed rooms, living rooms, and kitchens, etc. They are the best choice for wet walls as many people around the world are using these panels to get rid of wet walls.These panels require very little maintenance. You can easily clean these panels with a damp cloth. But, do not use chlorine or abrasives for cleaning.WPC wall panels can be installed over tile, plywood, and dry wall.
WPC wall panel works well both for commercial and residential spaces. coated wear layer makes it resistant to scratches and stains under daily wear. With a unique click system and edge design, connected seamlessly and tightly without glue.The flooring installation can be never faster and easier.It is 100% waterproof that won't warp or twist.So WPC profile making machine wall panel is the most popular material for modern interior decoration and ideal choice for commercial environment.
Charactoristic of extruded plastic panel
First, it has durable heat insulation.
The lowest possible thermal conductivity is the goal of all insulation materials. Extruded panels are mainly made of polystyrene, which is originally a low thermal conductivity raw material. With extruded extrusion, the tight honeycomb structure can more effectively prevent heat conduction, and the thermal conductivity of the panels is 0.028/m. K, with high thermal resistance and low linear expansion rate. Thermal conductivity is far lower than other thermal insulation materials. Such as EPS board, foaming polyurethane, insulation mortar, perlite and so on.
Two, water resistance, moisture resistance.
Extruded plastic panel has a close closed cell structure, polystyrene molecular structure itself does not absorb water, the front and back of the plate have no gap, so the water absorption rate is very low, moisture-proof and anti-permeability performance.
Three, corrosion resistance, durability.
General rigid foam insulation materials after a few years of easy aging, resulting in water absorption caused by performance decline. And the extruded board has excellent corrosion resistance, anti-aging, thermal insulation, under high water vapor pressure, can still maintain its excellent performance, service life up to 30-40 years.