Waste plastic pet recycle machine is designed and manufactured by MOOGE TECH which is mainly used to recycling the waste PET bottles, water bottles, cola bottles, PET sheet and PET packing containers.
The waste dirty pet bottles go through de-labelling, sorting, crushing, cold washing, hot washing, drying process will turn to be clean PET bottle flakes for reuse.
Raw material & formulation: Post-consumer PET bottles Warehouse/Workshop:About 1000 square meters with height 7 meters
Water supply:Consumption: 6-7ton/h(but it can recycled use
Note : 1) water consumption of the line depend on the installed components ,the contamination of the imput material and the installed water filter and water treatment system
2) to reduce the water consumption ,we recommend to install a water treatment plant , by using press filter ,the load of waste water could be further minimized , the buyer should provide water tank (we recommend ground tank)with level indicator and water pumps and valves.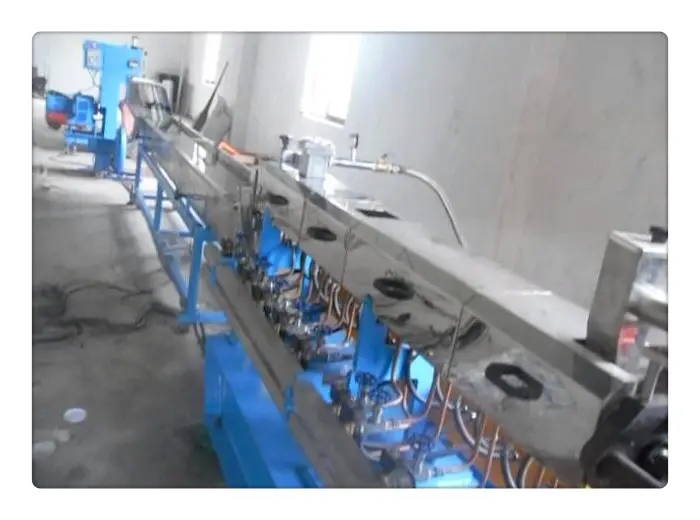 Waste Bottles Pet Plastic Recycling Machine Line
1 Feature
1.Pet recycle machine is applied in PET waste bottle or sheet recycling field.
2.Through crushing, washing and dry process, the waste bottle or sheet will become to be bottle flakes. The flakes are widely used in plastic industry, like sheet, and profile production.
3.The clean flakes can be used to produce the polyester staple fiber, PET strap band, granules, PET transparent film and sheets, etc. The top class flakes can be used to blow bottles again.
4. PET recycle machine can be designed on the basis of how dirty the flakes are, and make sure of the quality of the final products are very clean.
5. recycling machine output we can supply is from 300kg/h to 2000kg/h.
6.We can also produce the plastic pipe extrusion line,plastic profile extrusion line,wood plast composite extruion line,plastic recycling productio line.
2 Work Processing
Belt conveyer → Rolling separator →Manual pick table → Metal separator → Belt conveyer → Crusher → Label Separator → Hot washer 1 → Friction washing machine → Hot washer 2 → High-speed friction washing machine → Rinsing tank → Spray washing→ Dewatering machine → Blower dryness system → Storage hopper → Finished product packing.