Equipment introduction:
Meltblown extruder is mainly used for extruding soft and hard PVC, poly and other thermoplastics. It can be used as a host for meltblown cloth. It cooperates with the corresponding auxiliary machines (including the forming head). Can process a variety of plastic products. Such as film, tube, rod, plate, wire, tape, cable insulation and hollow products. It can also be used for plastic granulation.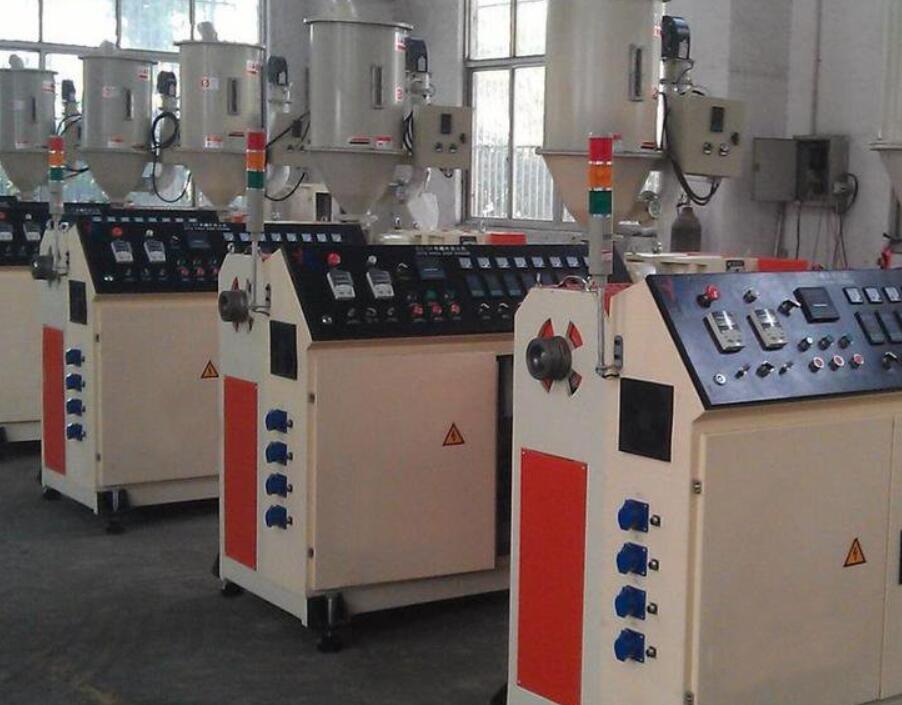 This machine has advanced design, high output, good plasticization and low energy consumption. Adopt hard tooth surface gear transmission. It has the characteristics of low noise, stable operation, large bearing capacity and long service life.
Handle special situations. The machine can also be designed in a two-stage overall design. Strengthen the plasticizing function. It ensures high-speed, high-performance and stable extrusion. The comprehensive mixing design of the special barrier ensures the mixing effect of the material. High shear and low melting and plasticizing temperature ensure high performance, low temperature and low pressure metering extrusion of materials. Design Concept and Features: High-speed, high-yield extrusion on a high-straight foundation.
Meltblown extruder Features:
1.Adopt special reducer for Guomao extruder, big brand, stable quality and long life;
2.The motor is preferably a frequency conversion motor from Siemens and other brands;
3.Advanced electrical control system. Professional engineers are equipped with humanized operation control system for extruder customers according to the actual situation.
technical parameter:
1.Screw and barrel: 38 CrMoAlA is used, and is quenched, tempered and nitrided
2.Screw diameter (mm): 50
3.Screw aspect ratio: 30:1
4.Main motor power (KW): 15
5.Screw speed (r/min): 90
6.Center height (mm): 1000
7.Speed ​​regulation of main motor: adopt frequency converter to regulate speed
8.Barrel heating: cast aluminum heater with fan cooling
9.Heating power: 3KW×4 zones
10.Gearbox: ZLYJ46 hardened gear box
11.Main electrical appliances: Japan Omron temperature control meter, Siemens contactor
12.Output (kg/h): 60-80