PVC foam board furniture extruder process and components: Extruded under high temperature and pressure ,whose main material is natural wood or bamboo powder ,mixed with plastic ,added necessary chemical additives ,such vesicant , anti-oxidants , dyestuff.
Product application: kitchen, office , school , shopping center ,entertainment place , hospital , playing ground , laboratory ,living room , hotel, bathroom etc.PVC foam board is widely used in bus, train car ceiling, box core layer, interior decoration board, building exterior wall board, interior decoration board, office, residential, public space building compartment, Commercial decorative frame, clean room with board, ceiling board, screen printing, computer lettering, advertising signs, sign boards and pvc foam board furniture is quite welcomed.with plate photo albums and other industries and chemical anti-corrosion engineering, thermoformed piece, cold storage with plate, special cold insulation engineering, environmental protection with plate mold, sports equipment, breeding material, seashore damp-proof installation, waterproof material, art materials and various light partitions instead of glass ceiling, etc.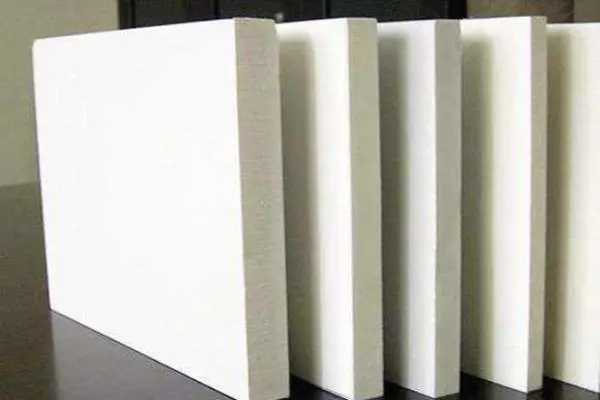 Features of pvc foam board furniture

1, Material Safety: Environmental friendly;Can be recycled with 100%;No sting of wood.
2, Install & Maintain easily: Easy to cut, fix and glue, easy to plane, easy to tenon, drill and nail, require less routine maintenance, easy to produce and easily fabricate.
3, Good appearance and nice touch: Natural feel and wood touch.
4, High strength: Outstanding screw and nail retention, high impact resistance, great Compressive-tensile-shear strength.
5, Longevity: which can be used more than 60 times, can be recycled, it's lifespan at least 8-12 years in the outdoor weather condition.
6. The pvc foam board furniture is waterproof, moisture-proof, anti-corrosion and no fungus. It has solved the problem that the wood and aluminum products are easy to decay and deform, which can be used in the environment that the traditional wood products can not be applied in.
7.Prevent insects and termites. It effectively prevents harassment from bugs and prolongs the service life.
8.It's in a variety of colors and available for selection of a large number of colors. It can be customized according to their own personality needs of the color.
9.Strong plasticity and DIY performance. It can be very simple to achieve personalized styling to fully embody the personality style.
10.It is high environmental protection, no pollution, no harm, which can be recycled. Products do not contain substances such as benzene, formaldehyde. It meets the environmental standards of the European level. Recycling can save wood usage, which is suitable for the concept of environmental protection and sustainable development. Big benefit to society.
11.no crack, expansion and deformation. It is no need to repair and maintenance and easy to clean, which saves the future repairation and maintenance costs.
12.Good sound-absorbing effect, good energy saving property. Indoor energy-saving is more than 30%.