Crushing machine are widely used in mining, smelting, building materials, road, railway, water conservancy and chemical industry and many other sectors, which kinds of crusher on the market at present? According to the different crushing principles and different particle sizes of products, commonly used jaw crushing machines, cone crusher, hammer crusher, impact crusher, impact crusher, single section crusher, fine crusher, hydraulic cone crusher, mobile crushing station and other equipment, specific crusher types and uses are as follows.
(1) Jaw crushing machine: this is an ancient crushing equipment. The crushing effect is to periodically press the movable jaw plate to the fixed jaw plate and crush the ore blocks sandwiched in it. Because of its advantages of simple structure, reliable operation and convenient maintenance, it is still widely used in metallurgy, mining, chemical industry and railway departments.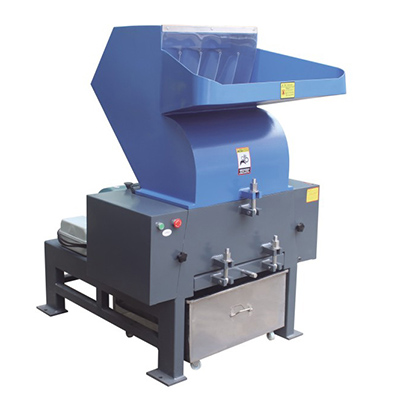 (2) Cone crusher: suitable for hard materials (basalt, granite…) The material is between the two cones inside and outside, the outer cone is fixed, and the inner cone is made of eccentric swing, which will crush or break the ore block sandwiched in it. The spring overload protection device can make the foreign body iron block through the crushing chamber without harming the machine. It adopts dry oil or water two sealing forms to ensure reliable work.
(3) Impact crushing machine: Applicable to medium hardness, soft materials (such as limestone, coal gangue), using impact crushing material, repeated impact between plate hammer and counterattack plate are broken, new structure design, strong rigidity, moment of inertia of the rotor has a big machine, finished a cube, no tension and crack, grain forms a good, high comprehensive benefits, 1315, 1520 models commonly used.
(4) Impact crusher: also known as sand making machine, this equipment uses the "stone stone" crushing principle and technology, the material is crushed by the impact of the fast turning moving parts. Greatly saves the energy consumption of the machine and prolongs the wear time of the machine.
(5) mobile crusher: used to drive way, open directly to the job site, directly to multistage crush large stone, and the feeding, screening, transportation, etc., make a part of the fixed on a whole frame, the following additional tires or crawler form can move sand production line, save a lot of expenses.
plastic pet bottle crushing machines
Hard Plastic crushing machines are specially used to crush the hard plastics.Flake cutter blade is in between claw and flat cutter blade. Suitable for recycle and restore of conventional sheets, tube plastics, profiles. Packing plastics, extrusion mould products & runners.
General operation adopted with airtight sealed bearing to allow long hours rotation; well designed cutter blades, to ensure the balance of pellets sizes after crushed; cutter base with special heat treatments, elegant in appearance.