Professional flat knife holder. It is suitable for the crushing and recycling of thin tubes, thin-walled plastic parts and fibers such as films, plastic bags, bottles and cotton.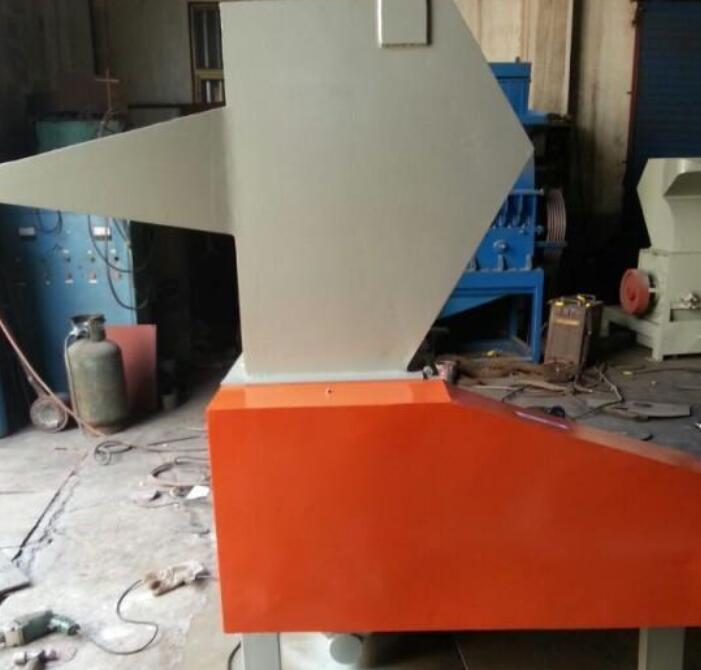 Reasonable design and simple structure. Detachable movable knife, detachable and adjustable, easy and quick to change the knife.
Bearings are sealed, the tool seat is heat-shrinked. The aperture of the screen can be customized, and the drawer type stainless steel hopper.
The whole machine is matched with safe stroke protection and automatic protection of current overload.
The corresponding models of conventional flat-knife pulverizers are: 250 type (5.5hp), 300 type (7.5hp), 400 type (10hp), 500 type (15hp), 800 type (30hp).
crushing machine for plastic Technical Data
| | | | | | | |
| --- | --- | --- | --- | --- | --- | --- |
| model | PD250 | PD300 | PD400 | PD500 | PD600 | PD800 |
| crushing diameter (mm) | 250*200 | 310*200 | 400*240 | 504*320 | 610*320 | 815*470 |
| crushing ability (kg/h) | 10~15 | 15~30 | 50~80 | 100~150 | 200~250 | 300~400 |
| stationary knife | 1 | 1 | 2 | 2 | 2 | 3 |
| rotary knife | 3 | 3 | 6 | 6 | 6 | 9 |
| power Kw | 3.7 | 5.5 | 7.5 | 11 | 15 | 22/30/37 |
| power HP | 5 | 7.5 | 10 | 15 | 20 | 30/40/50 |
| Dimensions | 95*65*115 | 100*72*120 | 120*85*130 | 140*100*145 | 165*110*165 | 180*150*210 |
| net weight(kg) | 280 | 300 | 400 | 500 | 600 | 1600 |
crushing machine for plastic Technical Data