Composite wood decking boards is made from wood plastic composite material.Its interlocking design is easy for installation.
It has a few features such as:- eco-friendly- low maintenance- waterproof- mildewproof- anti-scratch- anti-aging- crack-resistant- easy to install- easy to remove.
Compound floor, it is a kind of among them of the floor. But compound floor is changed artificially the natural structure of floor material, achieve the floor that some physical performance accords with expected requirement. Compound floor often points to aggrandizement on the market composite wood decking boards, solid wood compound floor.
Comparing with the wood boards, what's the advantage of compostie wood decking boards? A: 1st, WPC products are totally eco-friendly, it is 100% recyclable. 2nd, WPC products are waterproof, moisture-proof, moth-proof, anti-mildew and anti-scratch. 3rd, WPC products won't need seasonal painting, sealing or staining. 4th, WPC products won't fade or stain. 5th, WPC products won't become food for insects. 6rd, WPC products have high strength, it is hard to swell, it is easy to install and clean.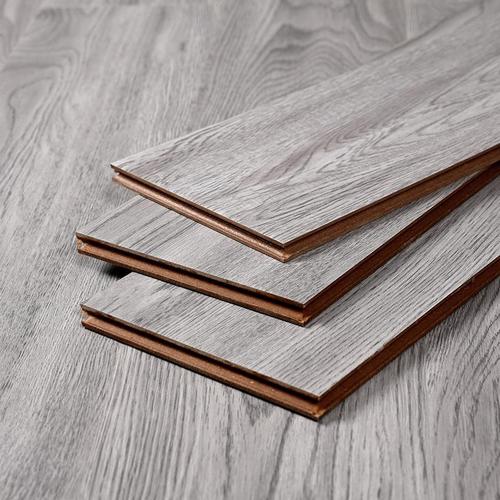 Characteristics of composite wood decking board
1.High fire resistance, flame retardant, self extinguishing in case of fire.non toxic.2.UV resistant, good weather resistance,suitable for – 40 ℃ to + 60 .
3.High strength, anti-aging, no cracking.
4.No painting,no glue,no need for maintenance.
5.Easy to install, convenient and quick to operate.
6.Easy to clean, stain resistant, no mold.
Aggrandizement compound wood floor is in last few years popular ground material. Official name: Impregnated paper laminate wood floor. It is after log is smashed, fill add glue, preservative, additive, via hot press high temperature high pressure presses processing and become, because this it broke the physical structure of log, overcame the weakness that log stability is poor. The intensity that compound floor is united tall, specification, wear-resisting coefficient is tall, anticorrosive, moth-proof and adornment effect is good, overcame the scar section of log surface, bug eye, chromatic difference problem. Compound wood floor need not go up paint wax, use scope is wide, easy do, it is the ground material that suits rhythm of contemporary family life most. The lumber utilization rate of additional compound floor is high, it is very good environmental protection material.