A few days ago, Tesla President Elon Musk posted on a social network Twitter that if the shortage of medical equipment, Tesla is willing to join the ranks of manufacturing ventilator to help the epidemic prevention and control.
Musk said that Tesla produces a car with advanced HVAC system, and SpaceX uses life to support the system to manufacture aerospaces. It is not difficult for Tesla to make a ventilator, but it cannot be produced immediately.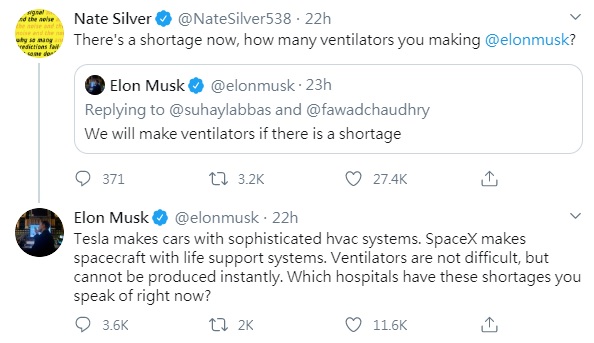 It is not difficult, but it cannot be produced immediately.

Dyson, who focuses on the production of vacuum cleaners and dry hands, stated in a foreign media statement that the company is using its \"professional knowledge and resource resources \"Cooperate with other companies to seek a\" fast solution \"for ventilator manufacturing.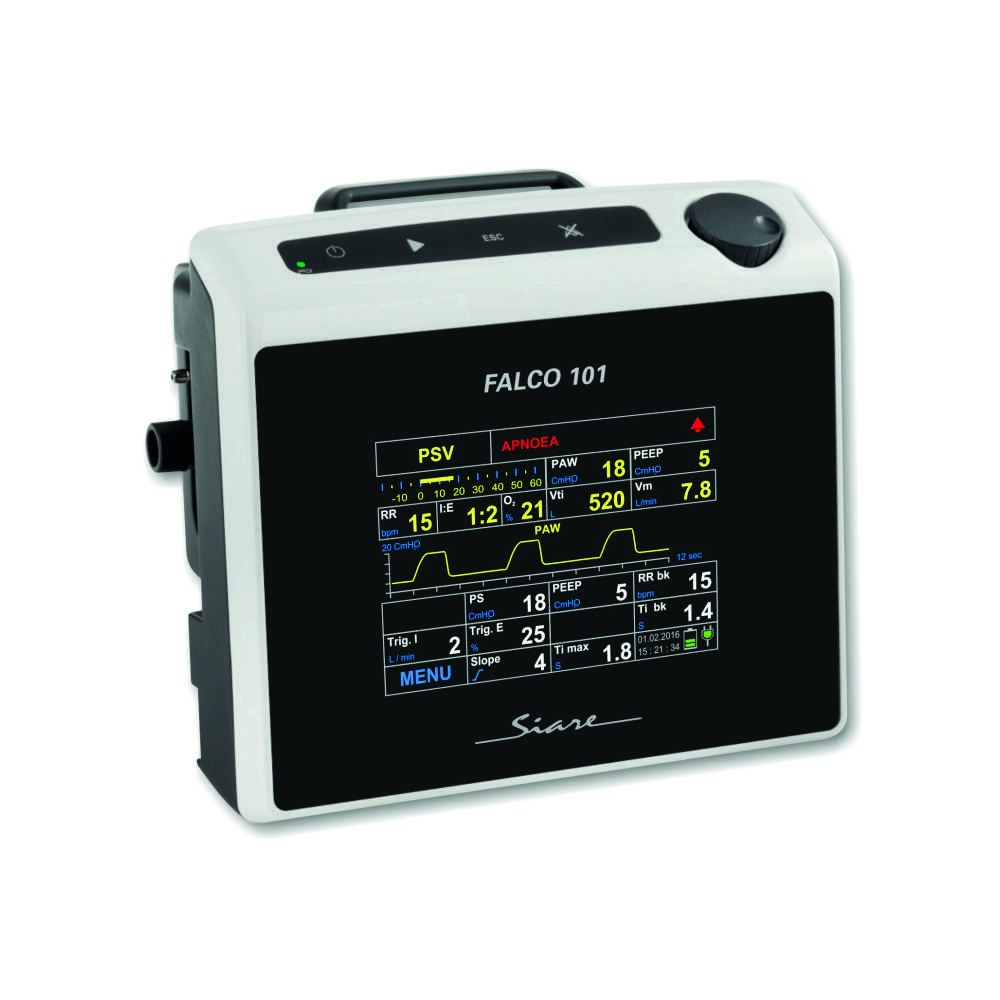 Dyson, who focuses on the production of vacuum cleaners, is also seeking cooperative manufacturing ventilator.
Since the outbreak of the new crown pneumonia, the manufacturing army such as car companies, such as car companies, give full play to its manufacturing technology and flexible allocation capabilities, and have made cross -border production masks, such as BYD has become the world's largest mask manufacturing plant.

As the overseas epidemic spread and upgrade, another key equipment for the treatment of new crown pneumonia -also faces a shortage problem in the ventilator. Therefore, the manufacturing army has begun to prepare Affairs of the ventilator, in accordance with the needs of the epidemic prevention and control.


Enterprises have prepared cross -border aid ventilator
With the Italian 3D printing The company adopts 3D ventilator parts, and companies from all walks of life have now studied measures to quickly increase the supply of ventilator. Among them, cross -border cooperation has become an important development direction.
For example, yesterday, Ferrari and Fiat \u0026#8226; Discuss, explore the company's electronic parts manufacturing, procurement and assembly to help this company improve the production of ventilator.
Gianluca Preziosa, CEOSome majors and technologies in the automotive industry and the ventilator industry are common. For example, electronic products and pneumatic products are seriously needed.

One of Italy's largest ventilator manufacturer, SIARE, and Ferrari and Fiat \u0026#8226; Ventilator.
Preziosa said that as the Italian epidemic increasingly increased, the monthly output of the Roman government required the company's ventilator to increase from 160 to 500 units.
In addition, according to the British \"Financial Times\" report, Meggitt, automobile manufacturer Nissan (NISSAN) and McLaren equations also reported on the British \"Financial Times\" report. Expand cooperation and dedicated to developing a ventilator prototype next week.
DICK ELSY, the head of the UK's high -value manufacturing innovation agency (High Value Manufacturing CataPult), is currently promoting this project of reinforcement ventilator. It hopes to produce 5,000 breaths as soon as possible as soon as possible as soon as possible. The machine can eventually produce 30,000 ventilator.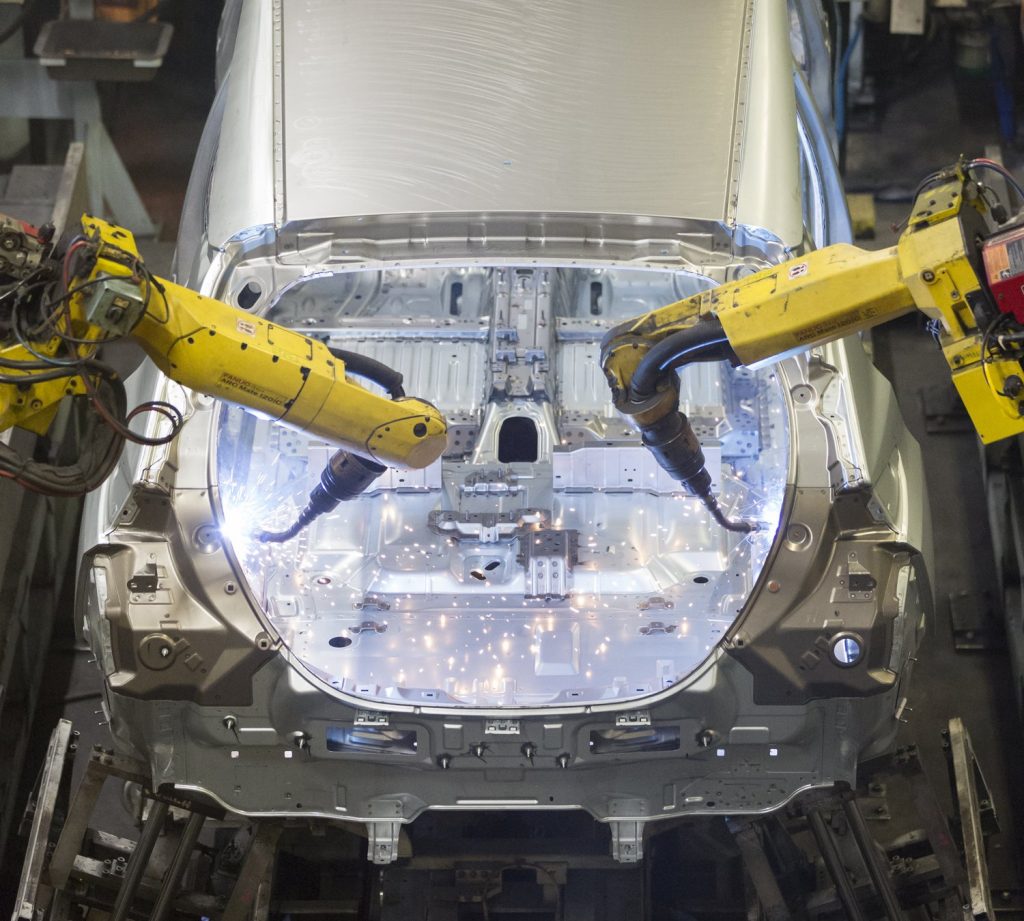 Nissan Leaf produced in Sandlan, UK. (Picture source: PES MDEIA)
In addition, Eadsf also stated that it in France and Germany The Spanish and British teams \"are studying how to support the design, manufacturing and assembly of the design, manufacturing and assembly of key medical equipment.\"

General Motors (GM) and Ford (FORD) both said on Wednesday to close the production of North American factories at the end of this month. At present, these two companies are studying how to cross Domestic aid ventilator.
Renishaw, which focuses on the production of small precision measurement instruments, can be used for other types of medical equipment and aircraft components. The company spokesman Chris Pockett said that he is trying to understand the requirements of ventilator medical devices and intentionally help solve the problems in this area.
The world's leading key performance electronic engineering product supplier TT Electronics is produced for radiation therapy equipment and surgical navigation equipment. Although not involved beforeIt has made parts for the breathing machine, but \"I am ready to help we can help.\"
The epidemic upgrade ventilator faces a serious shortage
Upgrade, the countries of each epidemic are also facing the problem of shortage of ventilator supply. Governments and corporate circles of various countries are taking more measures to expand the production capacity of the ventilator.

Italy, where the most serious epidemic is facing severe shortage of ventilator supply. According to the person in charge of the Italian civil protection department, the Italian government is purchasing and distributing more than 5,000 for use for more than 5,000 units for use for it for for use for more than 5,000 units for used for it for for use for more than 5,000. Instalidal ventilator.

President Trump said on Wednesday that the 1950 \"Defense Production Law\" was used to accelerate the production of masks, vessels and other equipment. This It is essential to help the new crown epidemic prevention and control.

Critical Care Medicine said that in the next few weeks, the United States may need to add tens of thousands of additional ventilator. Hlen Meese, vice chairman of the Biomedical Engineering Branch of the Instification of Mechanical Enginers, said that as the new crown pneumonia epidemic has reached a peak period in the next few weeks, the demand for ventilator is very urgent.
Overseas epidemic upgrades, ventilator becomes a shortage resource.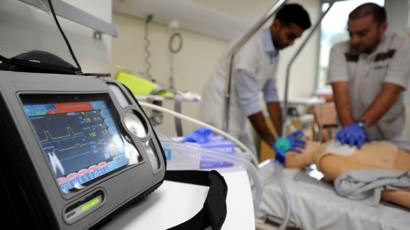 British Prime Minister Boris \u0026#8226; Boris Johnson spokesman revealed that Johnson urged more than 60 leading manufacturers Important medical equipment including ventilator \".

Johnson requires the manufacturer to provide skills and expertise in various aspects such as testing, production, and transportation to \"deal with this urgent challenge\".

The British government has requested that the Rolls -Royce Aerospace Engineering Department and Honda, Toyota, Jaguar Land Rover and other manufacturers such as manufacturers are required. It is reported that Britain currently has about 5,000 ventilator, but it needs up to 20,000.

The person in charge of the German Center for Disease Control and Prevention called on Wednesday to increase the ventilator to fight the new crown virus, and New York officials also said that New York State \"urgently\" finds more ventilator equipment.

The World Health Organization also urged all countries to use \"breathing equipment\" to the greatest extent. The organization said: \"Oxygen therapy is the main treatment method of new crown patients.\"
British experts: Cross -border machinery is difficult, it is recommended to build components and equipment renovation
Meese from the British Mechanical Engineer Society is accepting foreign media. During the interview, it was said that different industries across the border aid of the ventilator were an excellent idea and also brought great opportunities, but at the same time, they must be treated with caution.
She said that the supervision of medical device manufacturing is as complicated as aviation engineering. \"The production requirements of the ventilator are very accurate and very strict. Therefore, it takes a few weeks to change the production line equipment. This is not a matter of overnight.\"

She It is said that companies that do not specialize in medical technology may take several months to start making parts from scratch. However, she believes that on the contrary, these companies can make handheld equipment, renovate existing machinery and equipment, and create simple parts and components. This allows ventilator companies to free up time and resources to focus on more special projects.
Data Reference: BBC, Reuters, PESMedia, etc.